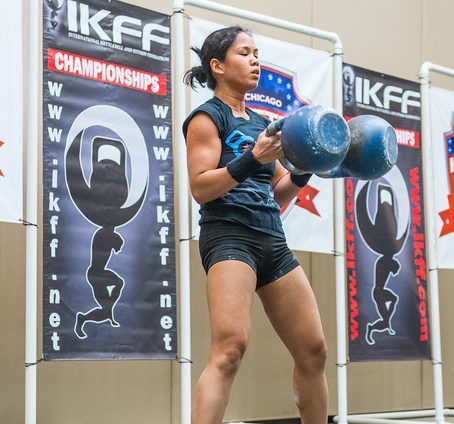 What is Kettlebell Sport?
Curious about kettlebell sport? Bea Rodriguez explains the different lifts, benefits, and competition formats used around the world. Kettlebell sport is a workout for everyone; it's super accessible, and can give you a great full-body workout in under 45 minutes!
LEARN MORE
Girls Gone Strong Spotlight:
Bea Rodriguez
Get to know our founder and president, as she explains how she got hooked to kettlebell sport!
LEARN MORE