"I'm 56 ½ and I have cardio capacity most people my age can't claim."
Meet Sherry Mel Murphy, a #WIKSummit2016 organizer. She will be moderating the Panel Discussions at the summit, asking panelists to share their kettlebell sport stories and respective journeys to Master of Sport. Enjoy learning more about this badass veteran lifter and kettlebell sport enthusiast!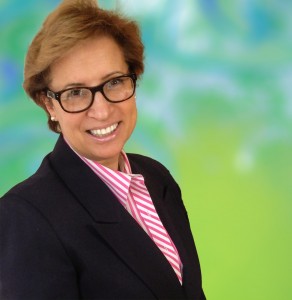 Photo Edit: Nazofoto
Sherry Mel Murphy
Saratoga Springs, NY
Financial Advisor, Northwestern Mutual
Leader, Red Belles and Kettle Betties (Veteran Lifters Group)
Event/s: Snatch, Biathlon
Coach: Chris Duffey/Lockout Kettlebell
1. How did you find out about GS/kettlebell sport?
Kettlebells were suggested to me by a friend when I complained of being bored with my weight workout.  Luckily, a kettlebell gym was opening nearby.  Unfortunately, I no longer live near a gym and do my lifting in my basement.
2. Describe what it was like to step on the platform for the first time.
My goal was performance-based and not outcome-based.  I certainly couldn't control what other people were there.  But I knew exactly what I wanted to do for me.  And I was having a blast.
3. When did you start lifting kettlebells?
A few months after my 50th birthday!
4. What motivated you to become a girevik? Why do you lift?
I lift because there's a rhythm to it that I enjoy. I enjoy the efficiency of the movement and the technique adjustments that result in reps.  I really enjoy the fact that there's always a way to measure incremental improvement—which is so hard in most sports.  It's a cardio and a weight workout in one.  So it certainly saves time!

5. What is your athletic background?
I have lifted weights for many years, but I have no innate athletic prowess and most athletic endeavors (except straight weightlifting) are not suitable for my build.  Physics is NOT my friend.
6. What is your nutrition like?
I eat vegan at home and take necessary liberties when I'm on the road.  About once every two weeks I'll have some dairy products that I can't avoid or that I choose NOT to avoid.
7. Can you share your favorite healthy recipe?
Spinach pesto roasted cauliflower is a house favorite.
Chop two heads of cauliflower and put in roasting pan.
Put the following in a vitamix or blender and blend until pesto-consistency:
Two or three big fistfuls of spinach
Two TBS olive oil
One glove garlic
Two TBS sundried tomatoes in oil (Trader Joe's)
One medjool date
One veggie bouillon cube (or powder)
Add pesto to cauliflower and mix (I use my hands) until cauliflower is well coated.
Roast at 425F for 20-25 minutes.
8. Who is your GS hero or heroine?
I have always loved watching (the elusive) Surya Voinar Fowler lift.  I find her so graceful to watch.
9. What is life like outside of kettlebell sport? What are your hobbies? How do you balance these with training for the sport?
In fairness, my KB practice (and I *do* consider it a practice) has suffered for 'real life' and age. With elderly parents, a business to launch and various aches and pains, I spend more time judging and volunteering rather than competing.  And I'm okay with that because I think it still contributes to the sport and still makes the point that there's no such thing as too old.
10. What is the most challenging aspect of being a lifter?
For me, it's very hard to get in a big workout 4x per week.  I fit it in when I can.  Work/family come first.  That means that I give back my improvements when I am away for a week.
11. What is the most rewarding aspect of being a lifter?
I'm 56 ½ and I have cardio capacity most people my age can't claim.
12. What is one of your greatest accomplishments in the sport? In life?
I think I accomplish something in the sport every time I pick up a bell.  If you see me lift, you'll realize that I'm ill-suited to the whole thing….but that doesn't keep me from enjoying it.   I have gotten to a 180 rep 12kg snatch set and a 98 rep 16kg longcycle set.  For me, that's a lot. In life, I think less of my individual accomplishments than my reputation.  I work hard to walk my talk.  Recently, I launched a new business.  Who does that at 56 years old?  But I always tell people that "It's only too late if you don't start right now"  So I had to make good  on that!!!
13. Can you share your favorite quote/motivational thought?
I like to remind people that we "fail forward" to success.  Every time I fail, I know that I am working towards succeeding.  We make ourselves wrong if we are not brilliant in every set/every endeavor.  We should give ourselves credit for being on the road to brilliant execution.
14. What is one thing about you that most people would be surprised to know?
I won an amateur natural bodybuilding contest when I was 38.  I have no idea what I was thinking as I dieted down for a year and a half.  But it was a victory for age and treachery over youth and beauty.  It was the only time my body proportions were beneficial in sport.  I have not eaten scrod since!
15. Quick – if there is one person you would like to interview, who would it be? What question would you ask them?
I would like to have a cup of coffee with Rep. Tammy Duckworth and ask her about her experiences in Congress.
16. Do you have a next goal? What keeps you going?
I'd like to be able to snatch for many years.  I keep stepping back and working lighter on my technique so that my little hands do not rip and my forearm and grip do not give out.  I would like every single rep to look identical.
17. Any advice or message for the community of kettlebell sport lifters and coaches?
Simply that a worthy goal is one you set for yourself and not some arbitrary metric like "Master of Sport."  MS is about measuring against others.  It's still an extraordinary accomplishment to do something more or better than what you could do yesterday.
Watch Sherry in action:
https://youtu.be/hHO0P4GBY9M