MORE ABOUT BEA RODRIGUEZ, President
Founder and President of Chicago Kettlebell Club, coaches the CKC Kettlebell Sport Team, and founded the Women's International Kettlebell Sport Summit & Kettlebell Sport Summit. More details here.
As a kettlebell sport competitor, she has earned Candidate for Master of Sport (CMS) in the 10-minute 20kg One-Arm Long Cycle (Clean and Jerk) Event 20kg, Rank 1 in the 10-minute 12kg Two-Arm Long Cycle, and Rank 1 in the 16kg 10-minute Snatch Event.
She believes in the power of kettlebell sport to positively transform the individual; and when individuals can transform themselves, they have the capacity to help transform the world.
Her certifications include:
KETAcademy Kettlebell Sport Instructor Level 2
IKFF Certified Kettlebell Teacher Level 2
IKSFA Kettlebell Sport Coach Level 2
Ice Chamber Kettlebell Performance Coach Level 1
NASM Certified Personal Trainer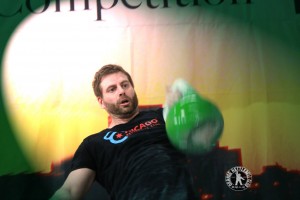 MORE ABOUT JEREMY FRANSEN, PhD, Exercise Physiologist
Dr. Fransen (aka Dr. J) is Exercise Physiologist of CKC and an Exercise Science Professor. A lifelong athlete, he has competed in Triathlon and Strongman events; in late 2014, he discovered Kettlebell Sport and began competing in 2015.
Certified as Strength and Conditioning Specialist, Eleiko Olympic Weightlifting Coach, and Corrective Exercise Specialist, Dr. J has more than three decades of knowledge and experience in training individuals from various backgrounds.
He specializes in functional movement assessment and prescription, kettlebell sport nutrition, and strength and conditioning programs.